Things you need to know about iPhone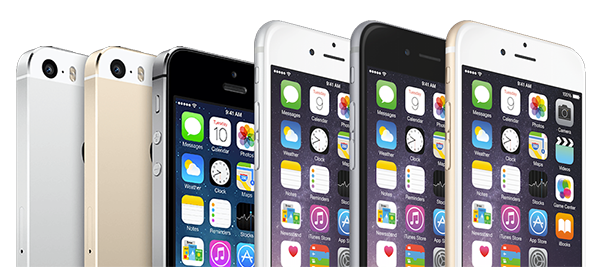 Apple produces a line of smart phones working with Apple's
iOS
mobile
operating system
. From 2007 to year 2016, iPhone has facilitated its customers with many advanced features and supplications and it is just a beginning towards a greatest future. Multi touch screen with visual keyboard, app store with enormously facilitating apps, visual voicemail to text messages, what is left uncovered yet? App store containing more than one million apps helped it to be labeled as world's largest mobile software distribution network.
There exists a total of nine generations till March, 2016. First five generations have a scratch resistance glass screen, a 3.5 inches liquid crystal display. While for
iPhone 5
it turned into 4 inches thickness, allowing multiple fingers sensing. As it comes to the resolution, first three generations have a resolution of 320×480 at 163
ppi
, which reached to 640×1136 at 326
ppi
for iPhone 5. Touch screen is basically designed to be touched through bare fingers because gloves create a blockage for current. A stylus will be good choice at that moment. iPhone provides minimum hardware interactivity by featuring five buttons including physical menu button, sleep button, two volume adjustment buttons and a ring/silent switching button. An interesting feature which is reported in
iPhone

6S
and
6S
plus is "force touch" provides information about the intensity of touch. Latest iPhone devices feature six sensors, which are used to adjust the screen based on operating conditions, enable motion-controlled games, and location-based services.
Apple sold out a total of 6.1 million first generation iPhone in first five quarters
and helped Apple to secure its place as third largest mobile phone manufacturer. By the end of year 2010, Apple sold 73.5 million iPhone. Apple sold 14.1 million iPhones in the third quarter of 2010. In the fourth quarter of 2012, the iPhone 5 and iPhone
4S
were the best-selling handsets with sales of 27.4 million (13% of smartphones worldwide) and 17.4 million units. Apple store located in US, claimed highest iPhone sales in year 2013 for iPhone
5S
and
5C
models.
Up to the iPhone 4, all iPhone models, as well as other
iOS
devices were manufactured exclusively by
Foxconn
, based in Taiwan. In 2011 Apple changed its outsourcing strategy by increasing its supply partners. The iPhone
4s
in 2012 was the first model which was manufactured simultaneously by two stand-alone companies;
Foxconn
as well as
Pegatron
, also based in Taiwan. Although,
Foxconn
still holds a major production share but an increasing trend has been observed in
Pegatron's
orders.
Pegatron
has produced a part of
iPhone

5C
in 2013 and 30% of iPhone 6 devices in year 2014. The credit for production of
iPhone 6
goes to
Foxconn
, completely and solely. Apple is a followed like a trend in recent times. It's a trend setter among other mobile companies because of the brilliant brains behind each fully finished and detailed product.