iPhone repairs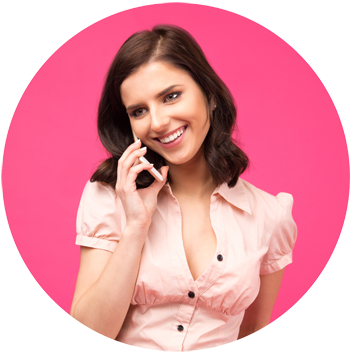 Say yes to our iPhone repairs, what is it about your iPhone that is troubling you? Is it a broken screen, or a dysfunctional charging port? No matter what your issue is, we can solve it for you. Our team has the expertise and experience to handle all your iPhone iPhone 11, 11 Pro, iPhone XS, iPhone XS Max, iPhone XR, iPhone X, iPhone 8, iPhone 7, iPhone 6 and iPhone 5/5C/5S/SE screen repair problems and related faults.
We offer a range of iPhone repair services that includes:
LCD and
Digitiser
/Glass Replacement/Touch Pad
Battery replacement Service
Expert Repair Evaluation
Liquid Exposure Repair Evaluation
Replacement of Charging Port connector
Back plate/Battery Cover Replacement
Replacement of Headphone/Earphone Jack
Replacement of Home Key/Button
Software issues
Replacement of
SIM
Card Tray
iPhone Pass code Reset Service
iTunes errors
What more do you need? Just contact us!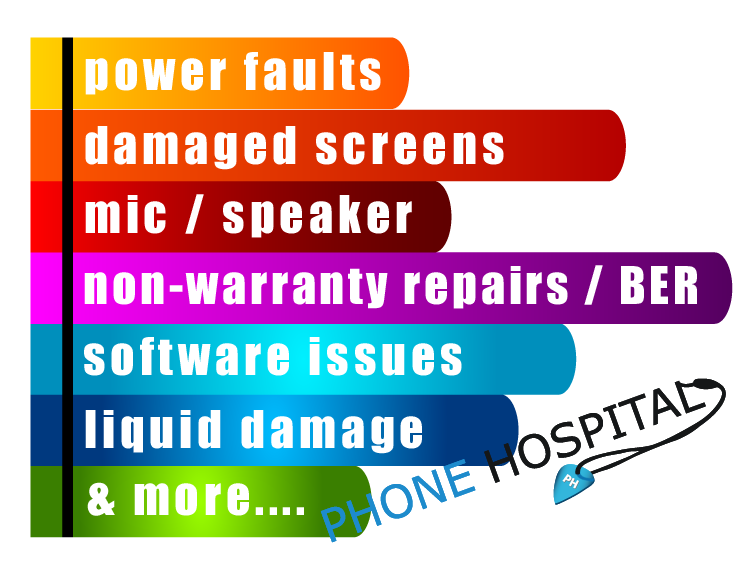 So, even if you have cracked your Apple iPhone screen when it slipped out of your pocket, or the camera doesn't work anymore, you know who to contact. Our professionals will set everything right for you!
If you don't know what is wrong with your handset, bring is to us and our team of experts will examine it to determine what the problem is. We will not only tell you what is wrong with your iPhone, we will also fix it for you. We are aware that the iPhone is one of your
favourite
possessions and you would want it to be in safe hands. We will handle it with the same care as you do, and ensure that it functions even better when you get it back.
If you feel that there is a touch screen malfunction with your mobile phone, we can fix it to your satisfaction. We can also help you out if there is a problem of having no sound (or poor sound) with the phone or even any audio fault. Even if your iPhone was accidently exposed to any kind of liquid (soft drink, beer, wine, washing machine, sink, shower/bath, or any type of moisture), our trained professionals can dismantle it carefully to expose the internal parts, treat them with high-quality corrosion inhibitors, and then re-assemble it to make it as good as new. In most cases, most liquid damaged parts will be replaced so that we can return your phone to you in working condition.
We have the in-house talent to remove your old, dysfunctional or damaged components quickly and replace them with new ones. We test the components that we install and send the device back to you in a matter of days. We strive for best turnaround times and to meet all your expectations!
We have a unique system to handle your faulty or damaged iPhone and repair even the smallest of flaws it has. We understand that you want your device to work as smoothly as ever, and to maintain the same looks it had as the day you purchased it. We make a great effort to ensure that you get the best out of your iPhone and repair your phone to last a long time. We believe in satisfying our clients so as to build trust and a reputation second to none in the market. You can get in touch with us even if you have very simple issues, such as your phone isn't connecting to iTunes. The sooner you contact us, the sooner you can resolve the issues you have.
Our purview also includes iPhone related issues such as contact support, logo, and automatic reboot. You can be rest assured that when you get your handset back, we will have fixed all those problems that were troubling you. What's even more enticing about our services is that all our services are reasonably priced and affordable! Our quotes are tailored to your needs and are competitively priced without compromising on the quality.
In addition and in case the data on the handset is lost while we are repairing it, we can make a data backup before we start working on your iPhone so that you will still have all your important files on a PC/CD/DVD for easy retrieval. Just ask for this to be done when you request your quote. Get a detailed estimate of turnaround and
pricing
today.
So, get in touch with us today for prompt and effective services for your iPhone 11, iPhone XS, iPhone XS MAX, iPhone XR, iPhone X, iphone 8, iphone 8 plus iPhone 7 plus, iPhone 7, iPhone 7 Plus, iPhone 6, iPhone 6s, iPhone 6 Plus, iPhone 6s Plus, iPhone SE, iPhone SE 2020, iPhone 5, iPhone 5s and iPhone 5c screen repairs or any other fault. We pride ourselves in offering the best iPhone repair services you can find!
Apple, the Apple logo, iPad,

iCloud

, iTunes, Apple Watch,

iOS

, OS X,

watchOS

and the iPhone are trademarks of Apple Inc whom are registered in the U.S. and other countries. The App Store is a service mark of Apple Inc.